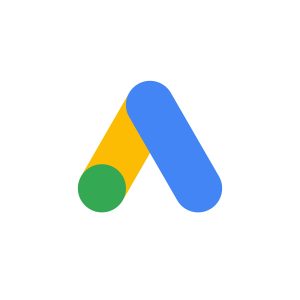 The foundation of sales and brand promotion is advertising. If you don't market effectively and consistently, you won't do much business online. Here is where digital ads come in. 
Digital Ads are a method that brands or marketers use to market their products or services to prospective or existing customers. They use this method to create brand awareness, lead, and sales conversion.
Internet users use the internet approximately 6.5 hours per day so guess what? If you're looking forward to expanding your business or brand, rest assured that you are at the best place to understand how to go about this. So get cozy as we explore the world of digital ads.
Comparing Digital Ads to Conventional Ads
Digital ads appear on YouTube, Google, Facebook, Instagram, and much more while the conventional advertisement is usually on billboards, radio ads, magazines, TV ads, etc.
In online marketing, you get analytical data and know how many people interacted with your ads. The ads are displayed directly to a targeted audience and more effective at giving you a reliable report on the progression of your business. This is more than the conventional billboards and magazine advertisements that work without any feedback.
Why Use Digital Ads?
Digital ads are the best, surest, and most effective way of advertising your business, making it known to the public. It also involves identifying your preferred audience using location and constant research to know your target market. However, in the conventional advertisement method, you just put up a billboard without any guarantee of who sees it. With digital ads, platforms like Google ads give you detailed analytics of your ads.
Understanding Digital Ads and Its Operations
Using digital ads can get you accurate reports on your ads. You get to know the number of clicks on them. You can use pay per click (PPC) advertising too. Depending on the Platform, you would be paying about $2 per click using this method. This way, you would have accurate data on the performance of your ads. 
Search engine optimization (SEO) is also a good partner that collaborates greatly with Pay per click (PPC) to produce the best results for your business.
Most people would go online to search for products they want because they feel it's their best option to get a good product, and one of the most effective search engines is Google ads. So marketers and business owners can promote their services and products there.
Some influencers on Instagram charge about $10 per post, while some companies charge about 10,000 to 15,000 dollars per month….but take it from us, the results are worth it.
Conventional advertisement is good, but digital ads are better. So always have it in mind next time you want to run that ad, and you wouldn't be sorry you did. In fact, you'd wished you'd done it sooner.
Make Your Ad Content Captivating
In every business ad, you do whether video, write-up, or Media, make it appealing enough to captivate the intending audience and satisfy their needs and expectation. No matter how short it is, ensure you grab their attention. Hire a professional copywriter if you must, but do well to use captivating, persuasive posts.