What is a Marketing Plan?
A marketing plan outlines a company's an advertising and marketing efforts for a specific period. It typically includes detailed information about target markets, positioning, competitive analysis, market research, budgeting, and other strategic elements.
The marketing plans serve as a roadmap for the company to follow to achieve its desired goals and generate leads. The plan should provide a clear understanding of the company's entire marketing plan, potential customers, and strategies for reaching them. It should also include an analysis of the competitive landscape, customer segmentation, and positioning strategies.
A well-developed marketing plan should include a detailed description of the company's products or services, a comprehensive analysis of the competitive environment, and a clear description of the company's competitive advantages.
Marketing plans should also include a comprehensive budget and timeline for implementation, as well as measurable goals and objectives. The success of any marketing plan depends upon the quality of the strategy, the ability to effectively execute it, and the ability to track and measure results. A good marketing plan should be regularly reviewed and updated to ensure that it remains current and relevant.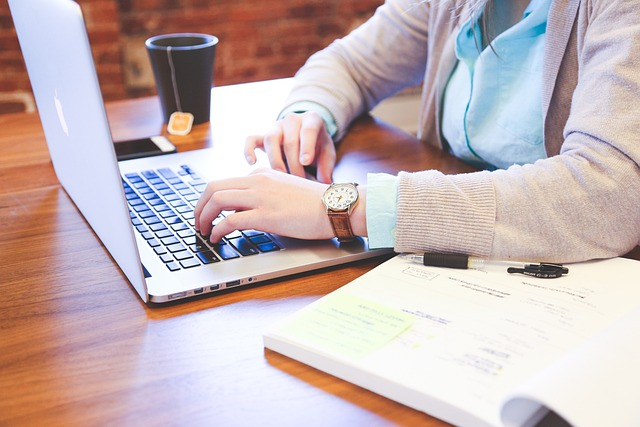 What is in a Marketing Plan
The purpose of a marketing plan is to provide an overview of the company's marketing strategy, objectives, and tactics, and to help guide the development of the marketing program.
Everyone on the marketing team should be involved in the marketing plan. Setting mutually agreeable goals and figuring out what is and isn't achievable can be difficult.
At its core, a marketing plan should include the following elements:
Business objectives or marketing goals: The goals should be realistic and attainable, which are two SMART principles that stand for specific, measurable, achievable, relevant, and time-bound.
Business's current marketing position: An evaluation of the organization's current situation regarding its marketing positioning.
Market research: Detailed analysis of current market trends, customer needs, sales volumes in the industry, and projected growth.
Business's target market: Demographics of the business target market.
Marketing activities: A list of all marketing-related tasks scheduled for the period with their associated deadlines.
Key performance indicators (KPIs)
Marketing mix: A mix of elements that could impact consumers' purchasing decisions. The 4Ps of marketing, i.e., product, pricing, promotion, and place, should be heavily emphasized and should be appropriate for the organization.
Competitor research: Decide how to increase market share and counter competition by identifying the company's rivals and their tactics and advertising strategy.
Marketing strategy: Developing marketing strategies to be used in the coming periods. These plans will make use of the organization's available advertising, promotional plans, and other marketing tools.
Marketing budget: A thorough breakdown of how much funds the business has spent on marketing efforts. The actions must be taken while staying within the marketing budget.
Performance tracking and monitoring system: A plan should be in place to determine whether the marketing strategies in place are effective or need to be changed Based on the organization's past, present, and anticipated future states as well as the industry and the general business climate.
The 80:20 rule states that a marketing strategy should concentrate on the 20% of goods and services that account for 80% of volumes and the 20% of customers that generate 80% of revenue to have the most impact.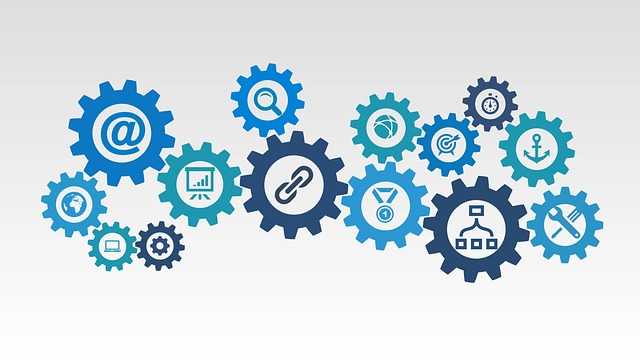 Structures of a Marketing Plan
Marketing Objectives
The intended results of the marketing plan are outlined in this part along with specific, short, achievable goals. There are time limits and specified goals in it.
It is advisable to employ metrics like goal market share, the number of clients to be attracted, penetration rate, usage rate, and planned sales volumes, among others.
Market Research
Topics covered in market analysis include competition analysis, market definition, market size, industry structure, and market share and trends. The target market's demographics are taken into account in consumer analysis, as well as factors like loyalty, motivation, and expectations that may affect consumers' purchasing choices.
Target Market
This describes the target audience according to their psychographics (i.e., interests) and demographic (i.e., gender, race, and age) profiles. The proper marketing mix for the target market segments will be made possible by this.
SWOT Analysis
An organization's internal strengths and weaknesses as well as external opportunities and dangers will be examined in a SWOT analysis. the following are included in a SWOT analysis:
Strengths are the competitive advantages of the company that are difficult to imitate. They stand for the advantages an organization has over its rivals in terms of skills, knowledge, and productivity.
Weaknesses are obstructions in an organization's operations that prevent growth. These can include out-of-date equipment, insufficient operating capital, and ineffective production techniques.
Opportunities are chances for corporate growth through the adoption of strategies to seize opportunities. They can involve entering new markets, implementing digital marketing techniques, or pursuing cutting-edge trends.
Threats are outside forces that could have a detrimental impact on the company, such as a new, strong rival, a change in the law, a natural disaster, or a change in the political climate.
Marketing Strategy
By the marketing mix, specific strategies are covered in the section on marketing strategy. The 8Ps of marketing is the focal point of the plan. The conventional 4 Ps of marketing—product, pricing, place, and promotion—remain free to be used by businesses, though. The following diagrams show the eight Ps.
Target market influences which marketing mix is most effective. Ad campaigns, sales incentives, and PR campaigns are the priciest possibilities. It is less expensive to network and gets referrals.
Digital marketing tactics, which use technology to reach a larger market and have also been shown to be efficient financially, are something else that marketers need to pay attention to.
Marketing Budget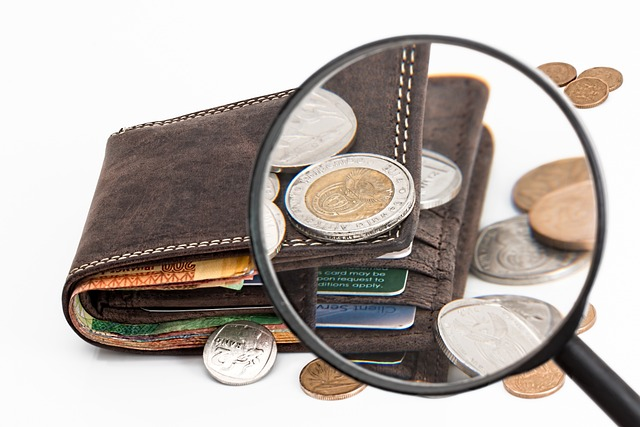 The projected or budgeted marketing costs are shown for the marketing activities listed in the marketing plan. The marketing budget comprises all of the income and expenses listed in the marketing plan in one place.
It strikes a balance between marketing-related costs and the organization's financial capacity. It's a budget for the marketing activities that will be carried out, such as promotions, the price of marketing supplies and advertising, and so on. Other factors include expected product volume and pricing, production and delivery expenses, and operational and finance costs.
The amount set out for marketing expenses determines how well the marketing strategy will work. The company should be able to turn a profit and break even with the cost of marketing.
Performance Analysis
The goal of performance analysis is to examine any differences between the metrics or other elements specified in the marketing plan. These consist of:
Revenue variance: An examination of a revenue's positive or negative variation is known as a revenue variance analysis. A negative variance is concerning, and there should be explanations given as to why deviations occurred.
Analysis of market share: Determining whether a company has obtained its intended market share. It is crucial to monitor this indicator since sales may be rising while the company's market share is declining.
Analyzing costs: Examining the ratio of marketing costs to sales. To make accurate comparisons, this ratio must be compared to industry standards.
Administration of Business Plan
Periodically, the marketing strategy should be updated and modified to reflect environmental changes. Marketing employees continuously monitor progress toward the objectives outlined in the marketing plan by using KPIs, budgets, and timetables.
To ensure that the objectives of the marketing plan are being met, there should be ongoing evaluation. Given the operating context, the marketing manager should be able to assess the effectiveness of the documented strategy.
The marketing manager is being illogical by ignoring abnormalities and delaying a review until year-end, when things may already be getting worse.
How to Write a Marketing Plan
Creating an effective marketing plan is essential for any business that wants to stay competitive and grow. A successful marketing plan will provide a clear strategy to reach your target audience, build relationships with customers and increase sales.
Step 1: Define Your Target Audience Before you can create your marketing plan, you must first define your target audience. Start by identifying who your ideal customers are and what their needs and wants are. Consider their age, gender, location, interests, and other demographic information. The more you know about your target audience, the better you can tailor your marketing plan to meet their needs and interests.
Step 2: Set Goals Once you have identified your target audience and their needs, you can set realistic and achievable goals for your marketing plan. Consider the long and short-term goals of your plan and set a timeline to ensure you stay on track.
Step 3: Choose Your Marketing Channels Once you have established your goals, you can decide which marketing channels to use. Consider which channels are best suited for your target audiences, such as social media, print ads, email campaigns, and more. Make sure to research the different platforms and determine which will be the most effective for your business.
Step 4: Develop Your Content Your content will draw people to your business and keep them coming back. Start by creating a content calendar that outlines the topics you will cover, the frequency with which you will post, and the platforms you will use. Make sure your content is engaging, relevant, and informative.
Step 5: Monitor Your Results Once your marketing plan is in place, you need to track and analyze the results to ensure you are making progress toward your business goals. Consider using analytics tools to measure the engagement of your content and track conversions. This will help you make adjustments to your plan as needed.
Creating a successful marketing plan takes time and effort, but it can be a great way to reach your target audience and grow your business. By following these steps, you can create a plan that will help you build relationships and increase sales.